Nothing says Cinco de Mayo, Fiesta or Mexico like a Margarita! Cheers to a classic cocktail that been around since the 30's! I took the Classic Margarita and added a tiny twist – a little lime infused simple syrup. Amazing!
In a pitcher combine, 2 cups of tequila blanco, triple sec, fresh lime juice and lime infused simple syrup. Chill no more than two hours before serving. Serve over ice or shake in ice. If not using ice, add a little water to dilute the drink. Most cocktails are diluted when shaken or served over ice. If making an individual serving, substitute the word cups with ounces.
Dip the rim of your glass in lime and then in sea salt or Tajin seasonings.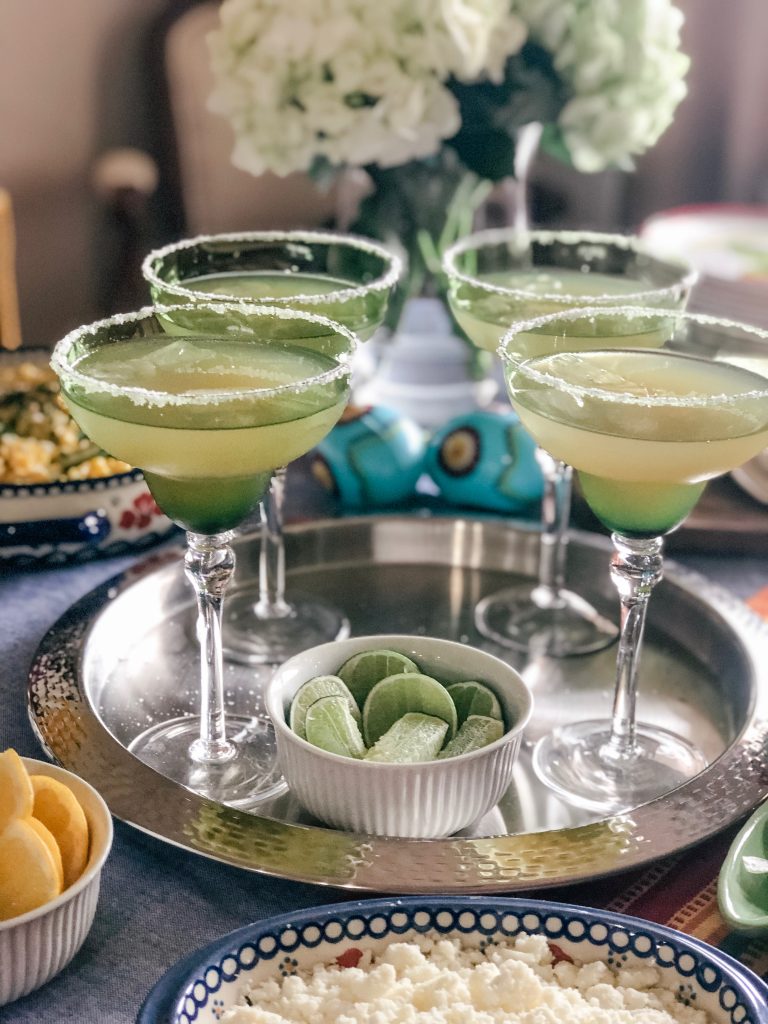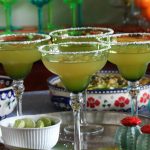 Classic Margarita with a Tiny Twist
A classic Margarita with lime infused simple syrup.
Ingredients
2

cups

blanco tequila

¾

cup

orange flavored liquor such as Triple Sec

¾

cup

fresh lime juice

½ – ⅓

cup

lime infused simple syrup
Instructions
Juice enough limes to make 1 cup, about 10 limes. Reserve 5 limes and discard the rest.

To make the simple syrup, add equal parts of granulated sugar and water to a small sauce pot and add the reserved limes. Cook over medium heat until the sugar dissolved. Allow to cool at room temperature before handling. Pour the syrup over a sieve into a Pyrex measuring cup. Press the limes against the sieve to release any extra syrup.

Add the tequila, orange liquor, fresh lime and lime infused simple syrup to a 1 liter carafe.  Chill a few hours before serving. If not serving over ice or shaking with ice, add some water as most drinks are diluted with a little water.  

Run a lime wedge around the glass, dip the glass in fine sea salt or tajin seasoning and garnish with a slice of fresh lime.  
Recipe Notes
Tajin seasoning – unique blend of chili seasonings 
For an individual serving, substitute the word cups for ounces.