Bugs Bunny isn't the only one that loves carrots. This vegetable is inexpensive, delicious and versatile. You can serve them as a side dish or transform them into other dishes like cakes, soups, souffles and drinks! This side dish is quick and easy enough for any day of the week and fancy enough for Thanksgiving.
This is one of those recipes you don't measure, but this is how I did it. I started by peeling 4-5 carrots and slicing them on the diagonal. You can also buy them pre-sliced. Place them in a sauté pan and add about 1/2 cup of water. Cover and simmer over medium heat until fork tender.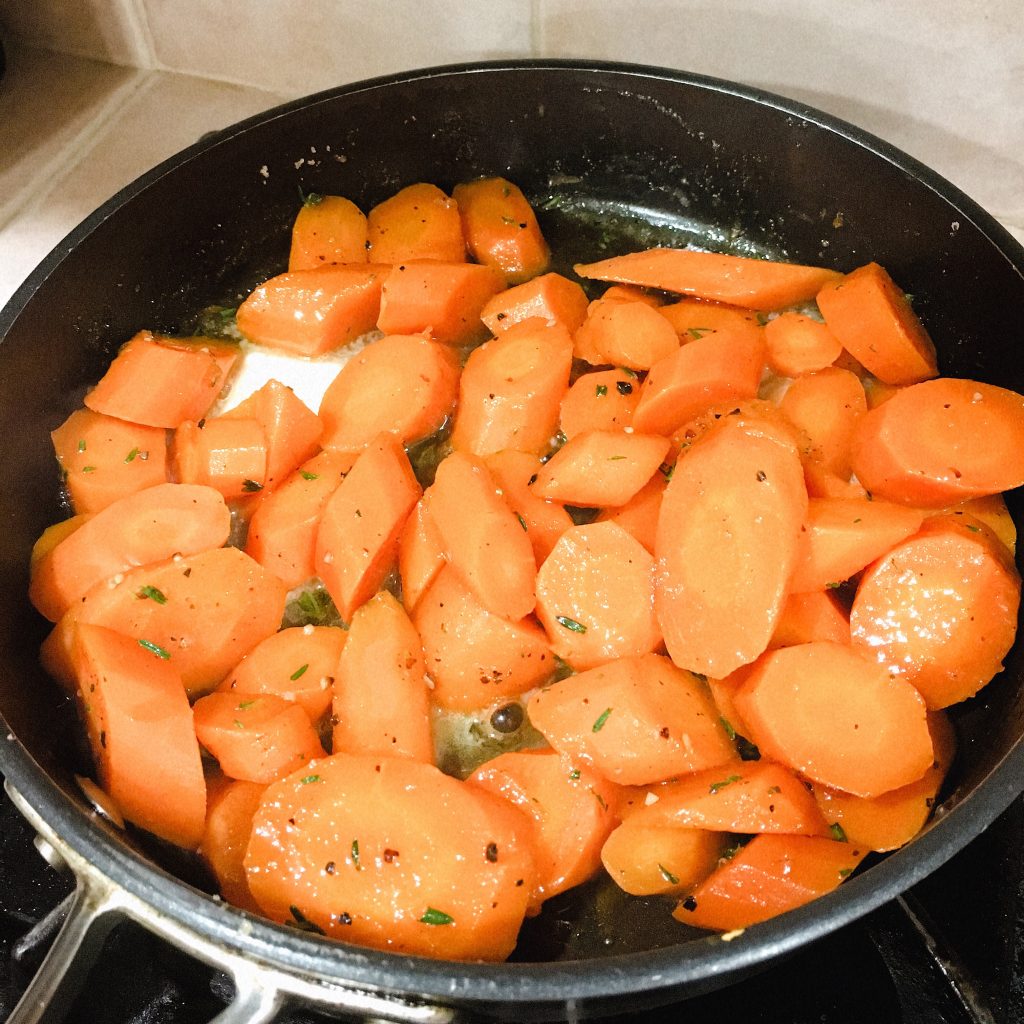 When the water has cooked off, add about 1/2 teaspoon of Kosher salt, 1/4 teaspoon of black pepper, 2 tablespoons of butter and some brown sugar. Toss to coat all the carrots. Allow the carrots to caramelize. Add some fresh Thyme. Reseason to taste. Serve.
Thanksgiving tip: To make the presentation extra special, I like to use the baby carrots with the stems. I cut the stems and glaze as stated above. Sometimes working in batches due to the size of my pan. I sprinkle with extra Thyme and add a few springs for garnish.
Thyme Glazed Carrots
Ingredients
4-5

carrots, peeled and sliced diagonally

1/2

cup

water

Kosher salt and pepper, to taste

2

Tablespoons

unsalted butter

2-3

Tablespoons

brown sugar

Thyme
Instructions
Peel and cut the carrots. Place in a saute pan. Add water. Cook covered over medium heat until fork tender. Add a little more water, if needed.

Add salt, pepper, butter and brown sugar. Cook uncovered until glaze begins to caramelize. Toss carrots in glaze and add thyme. Toss again. Serve and enjoy.