Lately I've been on a maple and brown sugar craze. Sweet on the lips and not on the hips. But, oh how sweet it is!
So when I started cooking and baking on Superbowl Sunday, I picked up a bag of jalapenos – great finger-food item! What did I do to a perfectly good recipe? I added maple syrup and brown sugar. Wow! Why didn't I do this sooner? What a great combo – a little heat with a little sweet.
Jalapeños are not the strongest pepper, but they do have some heat to them. Unless you want your mouth on fire, take the time to remove all the seeds and the rib membrane from the peppers. Avoid all contact with face and eyes. You can also rub lemon juice on your hands and fingers. Distribute the cheese mixture evenly among the peppers.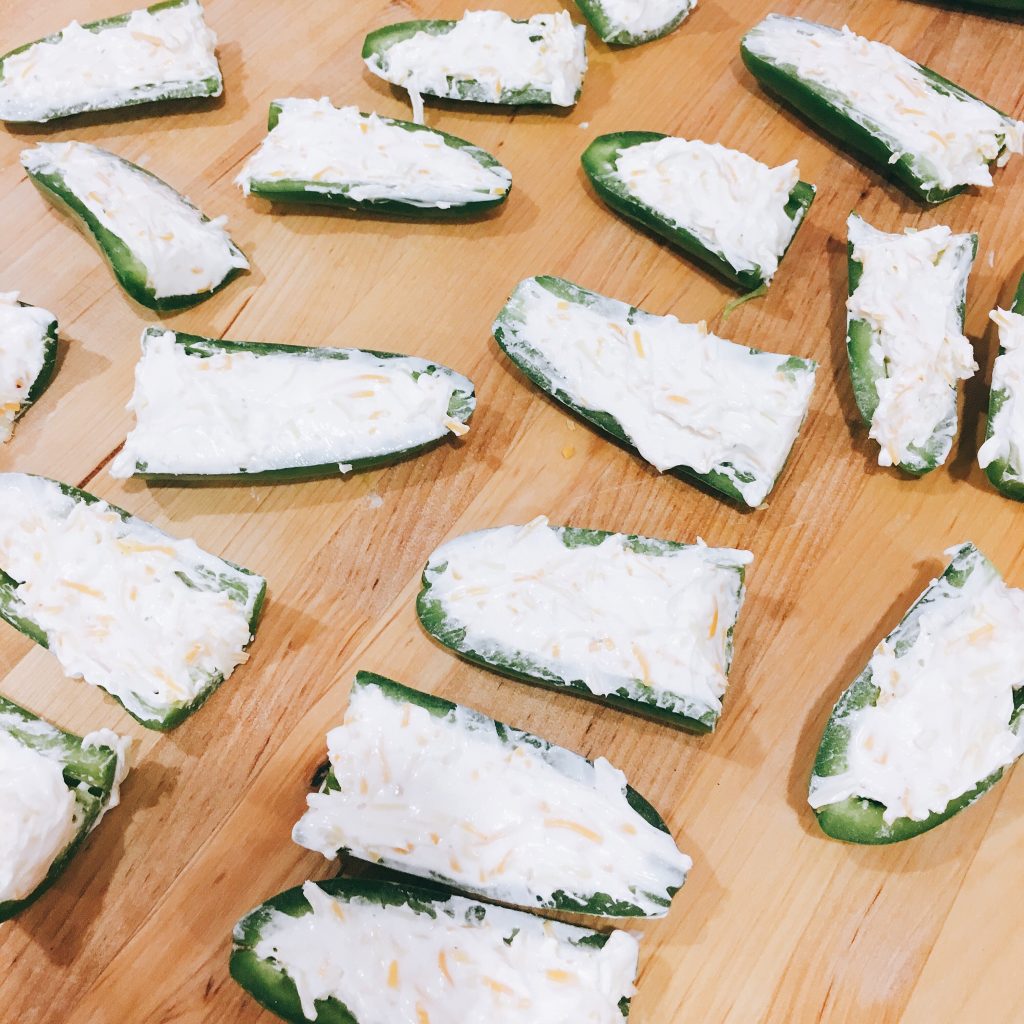 Wrap them in bacon and bake uncovered for 25-30 minutes. Brush them with maple syrup (not imitation), sprinkle brown sugar and return to the oven until golden – about 10 – 15 minutes.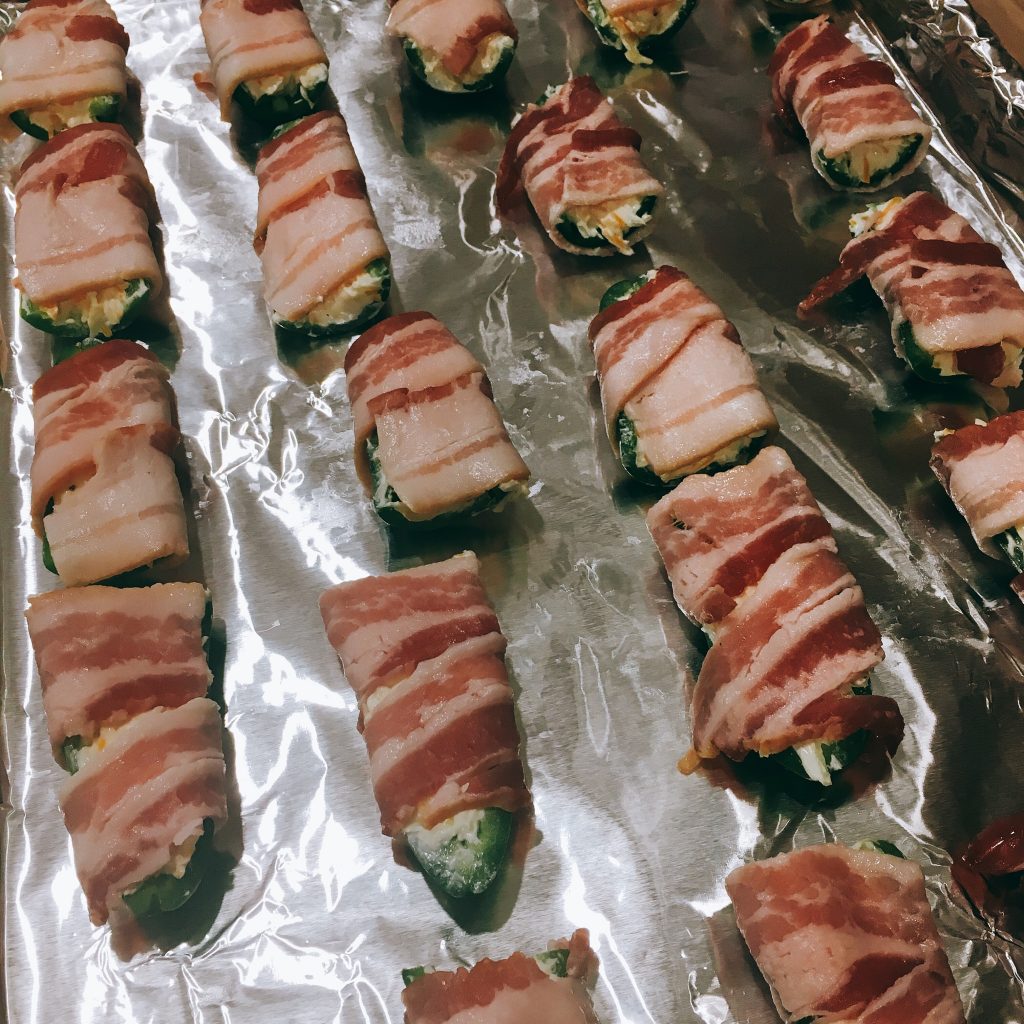 Allow them to rest for 5 minutes and enjoy! My family is very sensitive to heat and they loved these. The contrast of the heat and sweet is hard to resist. Enjoy and leave your comments below.
Maple & Brown Sugar Jalapeño Poppers
A little sweet with a little heat. A great little bite at any party.
Ingredients
1/2

cup

cream cheese, room temperature

1/2

cup

cheddar cheese, finely shredded

1

pinch

fresh ground black pepper

12

jalapeño peppers

12

thin slices

bacon, cut in half

maple syrup

2

Tablespoons

brown sugar
Instructions
Preheat oven to 400° and line a baking sheet with foil or parchment paper (not wax paper).

In a small bowl, mix the cream cheese, cheddar cheese and a pinch of black pepper. Combine well and set aside.

Slice the peppers lengthwise discarding all seeds and membranes (that's where the heat is). Wash hand very well and don't touch your eyes while handling the peppers.

Using a regular spoon, divide the mixture among the 24 pepper halves and fill evenly.

Wrap each popper with 1/2 a slice of thin bacon – like center cut.

Bake for 25-30 minutes. Brush with maple syrup and sprinkle with brown sugar and cook until golden, about 10 minutes.

Rest for 5 minutes before plating.