I thought I would throw it way back to the 70's when 7-Up Pound Cakes were popular. I honestly don't know why we don't make them anymore. Delicious on it's own, with fruit or ice cream. A classic.
I have this hand-written recipe on a little index card with my treasured recipes. There's nothing like a written recipe – it's love on a card. Yes, it sounds cheesy – yes, I'm cheesy. These cards are priceless heirlooms. Do you have treasured, handwritten recipes? If you don't, try writing one for a family member or dear friend.
This recipe visually works best in a bundt/tube cake pan. You can pick one up almost anywhere. Don't forget to grease and flour the cake pan so your cake releases in one piece when you flip it on a wire rack.
It's important for your butter and eggs to be at room temperature. The butter will cream beautifully and the eggs will blend well with the other ingredients. Cream the butter before adding the granulated sugar. Add the eggs one at a time and mix well to combine after each one. Add lemon zest and extract. Mix to combine. Remember to scrape the sides down as you go.
Tip: Lemon zest flavor is only in the outer yellow peel. The white part of the peel is bitter. If you place the lemon in the palm of your hand, and place the zester on top of the lemon, you can see what you are zesting and have better control when rotating the lemon.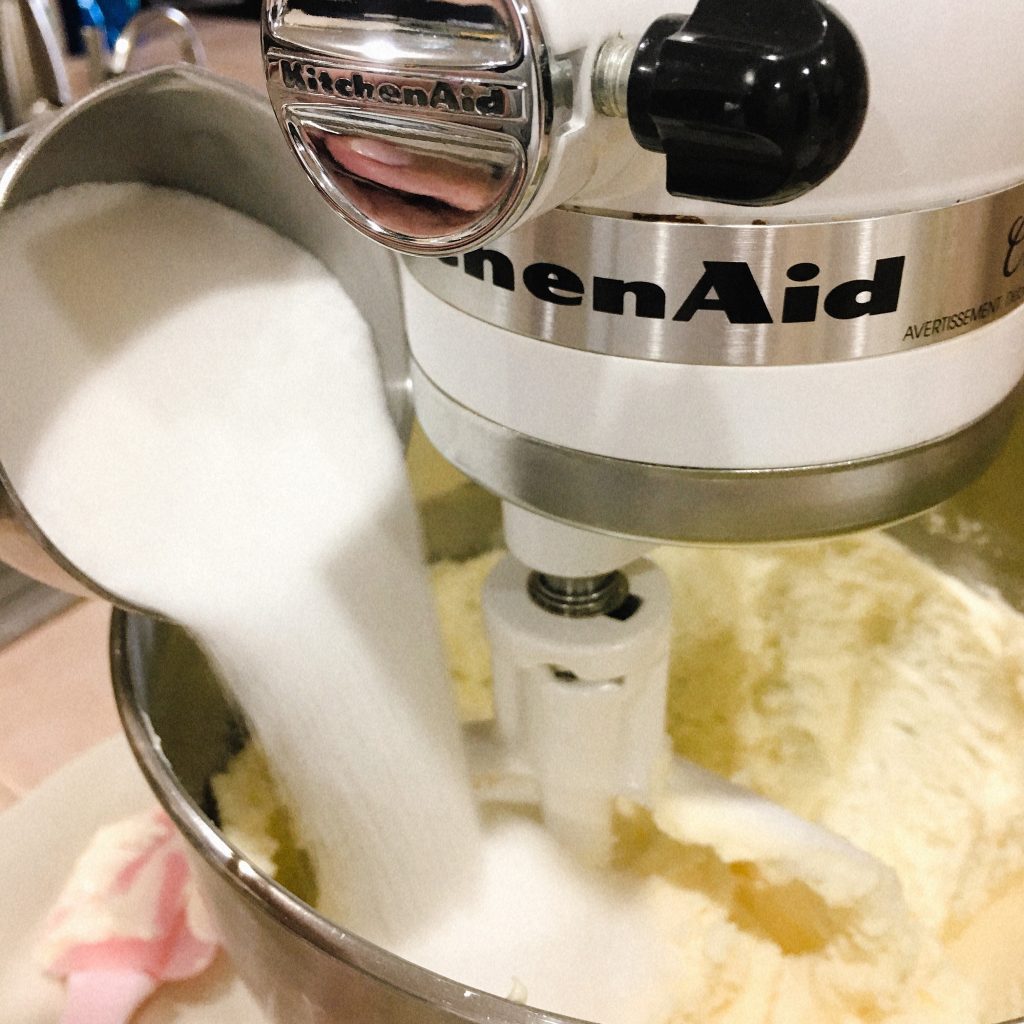 Add flour and 7-Up alternating between them and scraping the sides of the bowl – a third flour, half 7-Up, a third flour, half 7-Up and finishing with the remaining third flour. Mix to combine, but don't over mix. Pour in the greased pan and tap the pan on the table a few times to remove any air bubbles.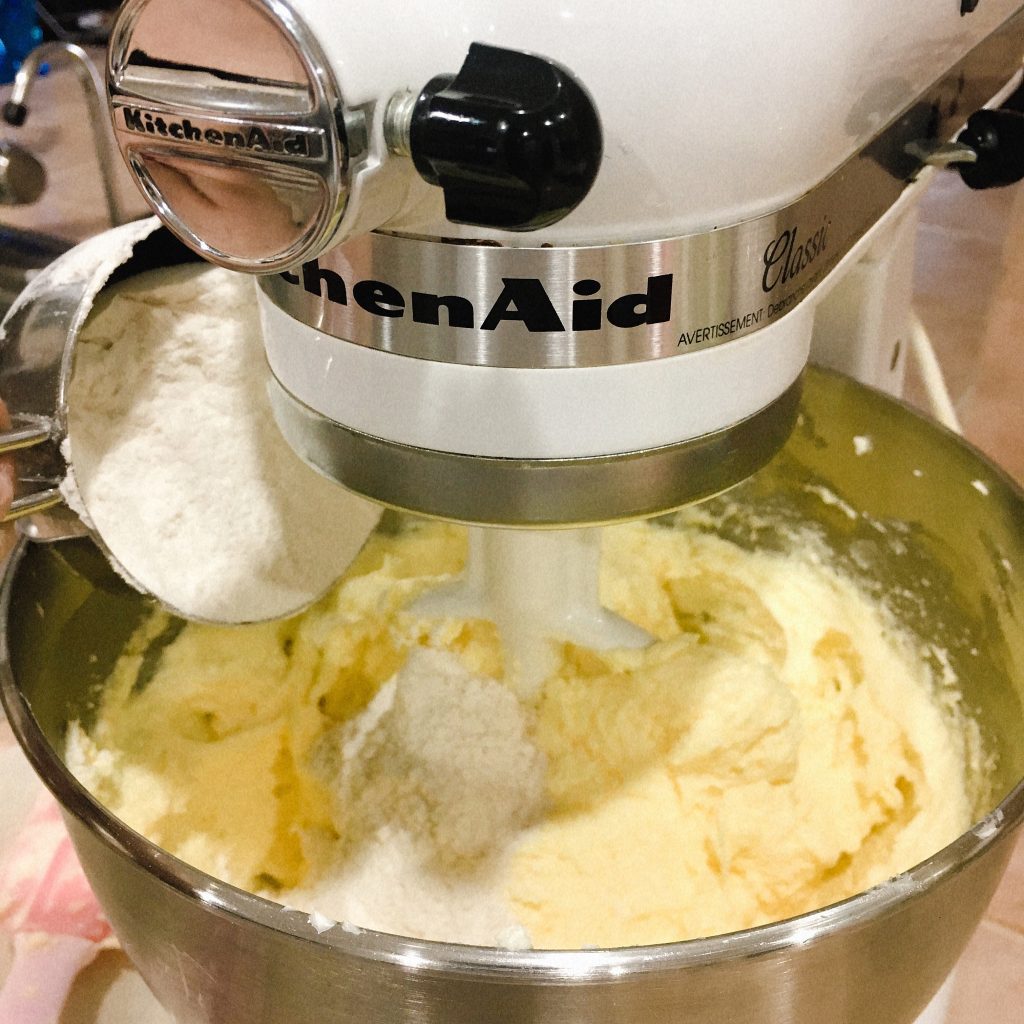 Tip: When pre-heating the oven, allow an extra 10 minutes of heating time before you insert your cake. It's important your oven reaches the right temperature so your cake isn't under-baked.
Bake for an hour and 15 minutes in a well heated 325° degree oven or until a toothpick inserted in the center comes out clean.

I love the crunchy crust on the top of the pound cake. This is such a great rich and dense pound cake. The lemon zest and extract is the perfect amount and it doesn't overwhelm the cake.
Enjoy for breakfast, tea time, 3 pm snack time or after dinner dessert! Great for a potluck too! Please leave your comments below. Enjoy!
7-Up Lemon Pound Cake
A 1970's classic family dessert. Simple and absolutely delicious.
Ingredients
3

sticks

unsalted butter, and room temperature

3

cups

granulated sugar

5

large eggs, room temperature

2

teaspoons

lemon extract

1

lemon, zested

3

cups

all-purpose flour

1

cup

7-Up
Instructions
Pre-heat oven to 325° degrees. Grease and flour cake pan.

Cream butter. Add sugar and mix well. Add eggs one at a time and mix well. Scrape the side of the bowl as you mix. Add lemon extract and lemon zest. Mix well.

Add flour and 7-Up, alternating between the two. Scrape the side of the bowl.

Pour evenly in your cake pan. Tap the cake pan on the table a few times to release any air bubbles. Bake in the oven for 1 hour and 15 minutes. If you insert a toothpick, it will come out clean when done.

Remove from oven and allow to rest for 5 minutes. Invert on a wire rack and allow to cool completely before serving.