Chiffonade is a French word meaning little ribbons. This term refers to a slicing technique in which greens and some herbs are cut into long, thin ribbons. Many recipes will use this term, but it's not a difficult technique to master. This technique works great with spinach, kale, other leafy green vegetables and flat herbs you can stack, like basil, mint and sage. It doesn't work as well with parsley or thyme due to their size.
You will need a sharp knife and clean, dry leaves to avoid bruising. Stack the greens or herbs (shown here fresh basil) and roll it up like a cigar. Use your knife and make consistent thin cuts, about 1/8 inch apart, to have even ribbons.
If your greens have a rib like kale or collard greens, remove the rib prior to stacking, rolling into a cigar and cutting even spaced ribbons. Greens could be cut into a larger ribbon, the key is to make uniform cuts so all the ribbons are the same width.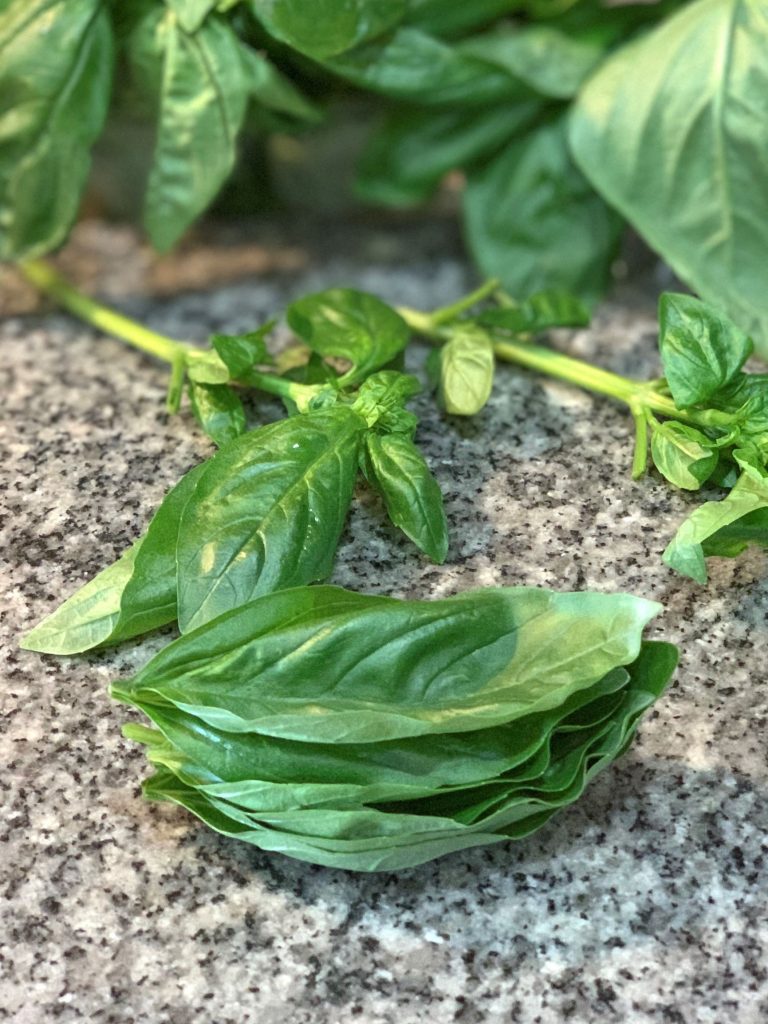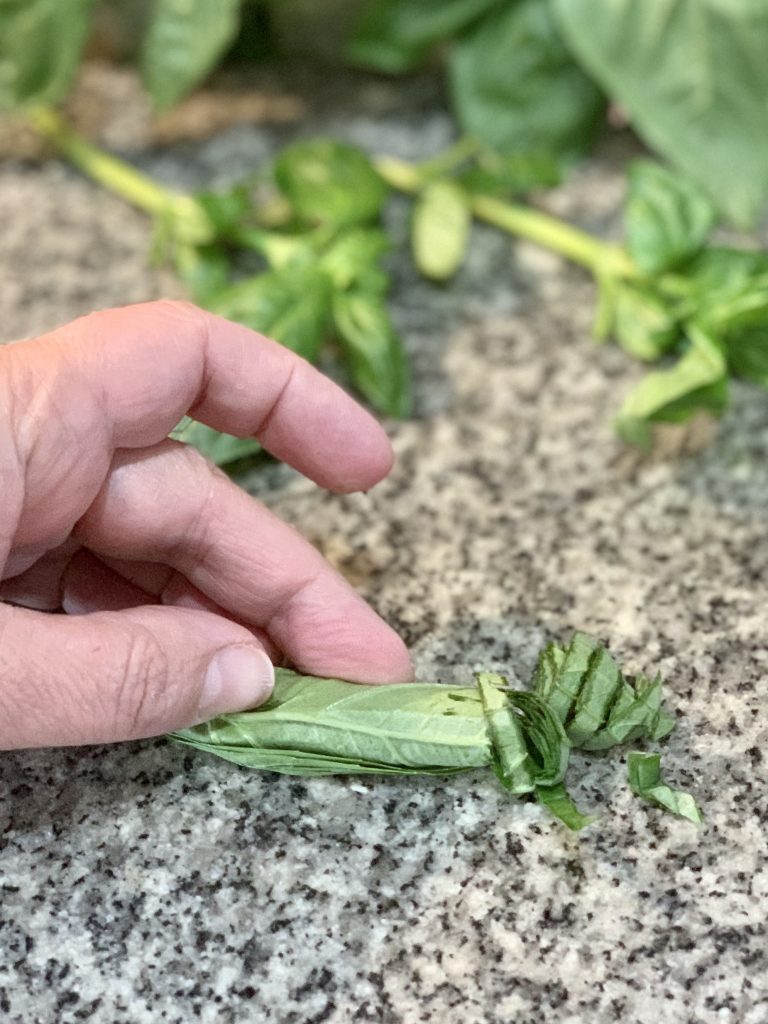 Once you're done, separate the cut pieces into long, thin ribbon-like strands and use them in your favorite recipes. That's it. You've mastered Chiffonade!