We all love carrots. They are delicious raw, roasted, sautéed, boiled, steamed and we eat them in just about anything from soups to sushi. It's no surprise they make the dinner rotation frequently. I made these carrots in the skillet today and they were just amazing. So caramelized and sweet, it was almost like eating candy.
HERE'S HOW I MADE IT
Trim and peel the carrots. In a wide skillet over medium to high heat, cook the carrots in half a cup of water, covered, until the water evaporates.
Add butter and brown sugar and coat the carrots. Gently stir the carrots as the butter and sugar begin to thicken into a glaze.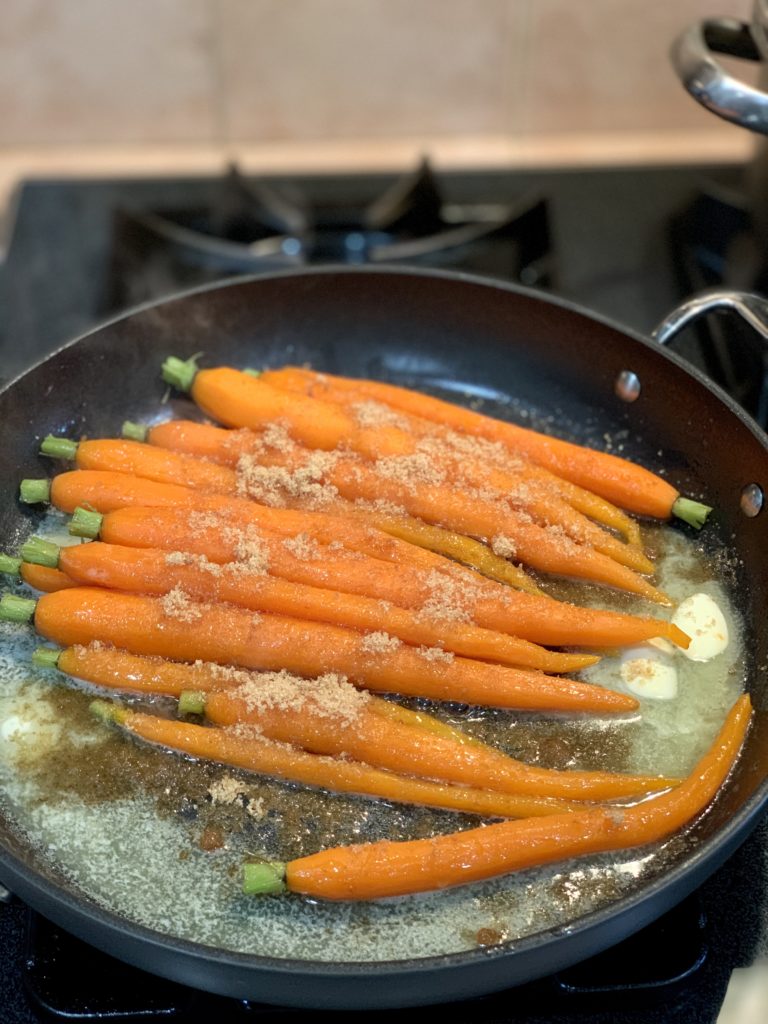 Drizzle with balsamic glaze and toss to coat the carrots. When the carrots are caramelized and glazed to your liking, remove from the skillet and transfer to a serving dish.
These were so simple to make and they were so delicious. The deep golden bits were like candy!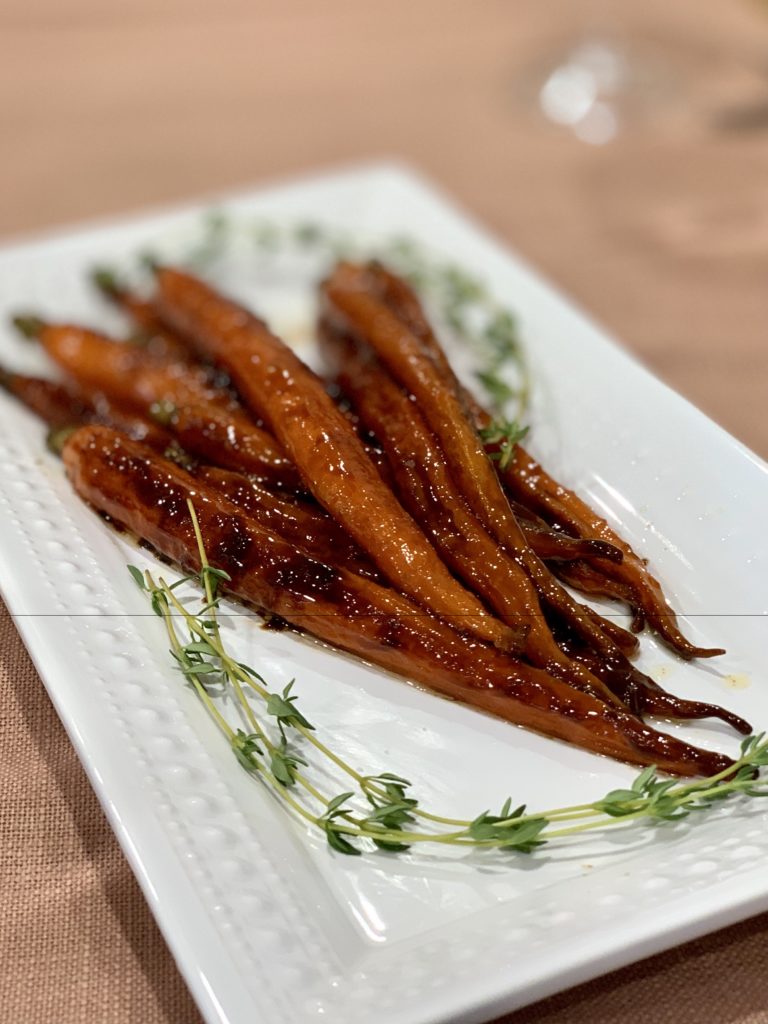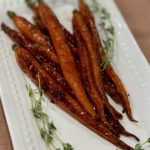 Balsamic Glazed Carrots
These delicious carrots are cooked in butter and brown sugar and topped with balsamic glaze. These would be a great addition to any holiday meal.
Ingredients
2

bunches

organic carrots

½

cup

water

3

Tablespoons

unsalted butter

prefer Plugra

kosher salt

prefer Diamond brand

black pepper

2

Tablespoons

brown sugar, packed

balsamic glaze
Instructions
In a large skillet over medium to high heat, add the carrots and ½ cup of water. Cover and cook until the water has mostly evaporated.

Add butter and brown sugar and gently coat the carrots. As the butter and sugar thickens, drizzle the carrots with balsamic glaze.

Stir to coat the carrots evenly and cook until the carrots have caramelized to your preference. Serve immediately.