This is possibly the simplest table I've ever set, yet the most rewarding and satisfying. There's nothing fancy or elegant about it, but it represents the family fellowship we share on Christmas morning before opening up any wrapped gifts. This meal is my favorite gift. Let me tell you about this table.
INSPIRATION
My inspiration is my Boleslawiec Polish pottery collection. I've slowly curated my collection over the past 30 years. I love the bright cobalt blue and green combination. These plates are so sturdy and they can go from oven to table to dishwasher, making clean up a breeze. I mix and match pieces from various collections. I've listed a few below:
Christmas Peacock Collection – circles with green trees around the border
Holly Leaves Collection – discontinued pattern with holly leaves and berries design
Evergreen Snowflakes Collection – some of the casserole dishes shown in my post Christmas Morning Breakfast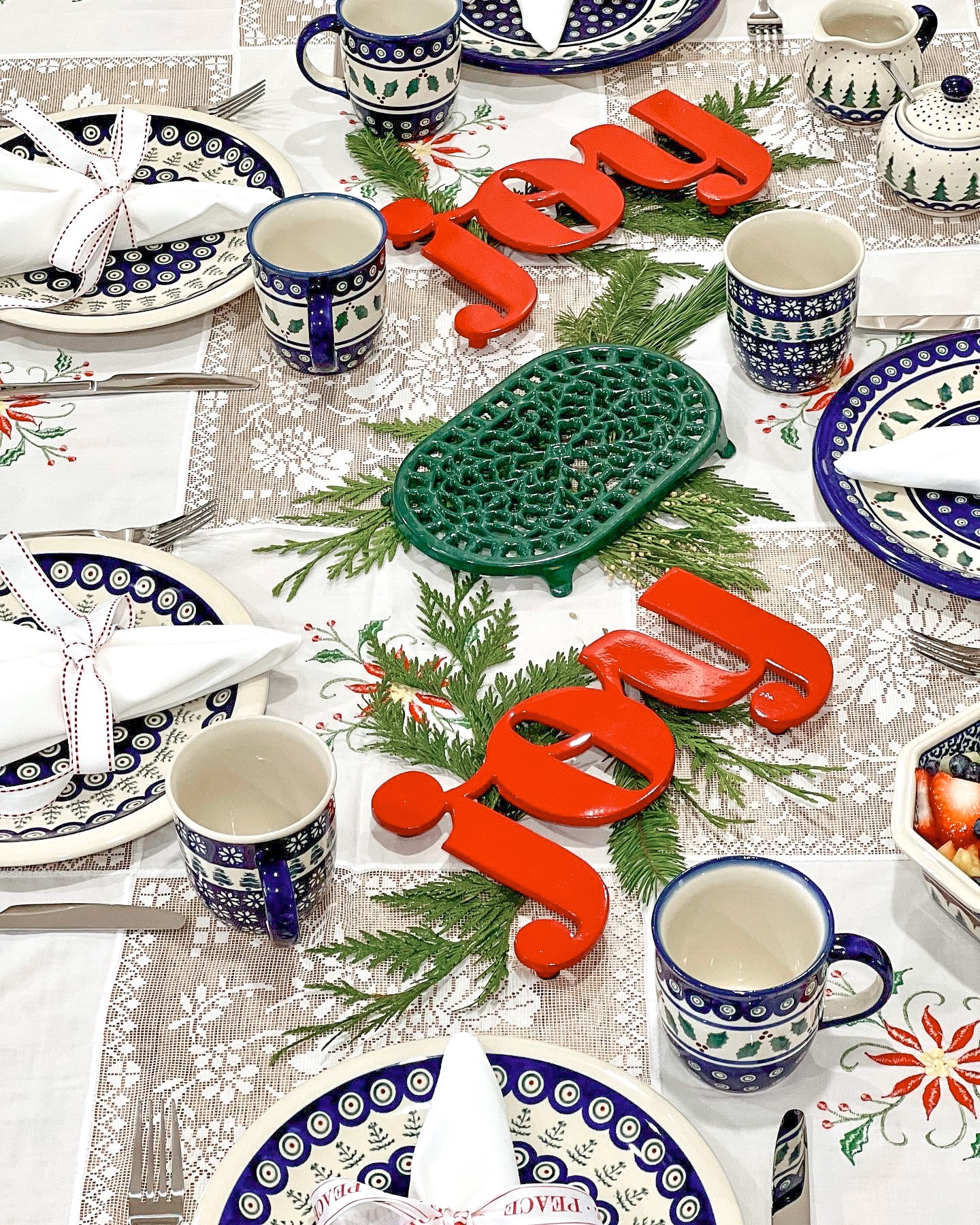 This army navy poinsettia embroidered Christmas tablecloth was a great Goodwill find about six years ago. It's in perfect condition and I love how it looks against the bright pops of blue. Since I don't have space for flowers, I added some greenery under the three trivets – one for each casserole. The green trivet we've had since the early 70s and the joy trivets are from Crate and Barrel, now discontinued. They add such a festive and whimsical touch to the table.
A simple napkin is gathered with ribbons and my Crate and Barrel stainless steel flatware is set on the table. That wraps up my Christmas morning tablescape. I set everything the night before so I wake up in the morning only to pop the casseroles in the oven and brew the coffee. My Christmas Morning Breakfast post has menu ideas. Last year I added an Orange, Almond & Amaretto Panettone French Toast Casserole that is to die for!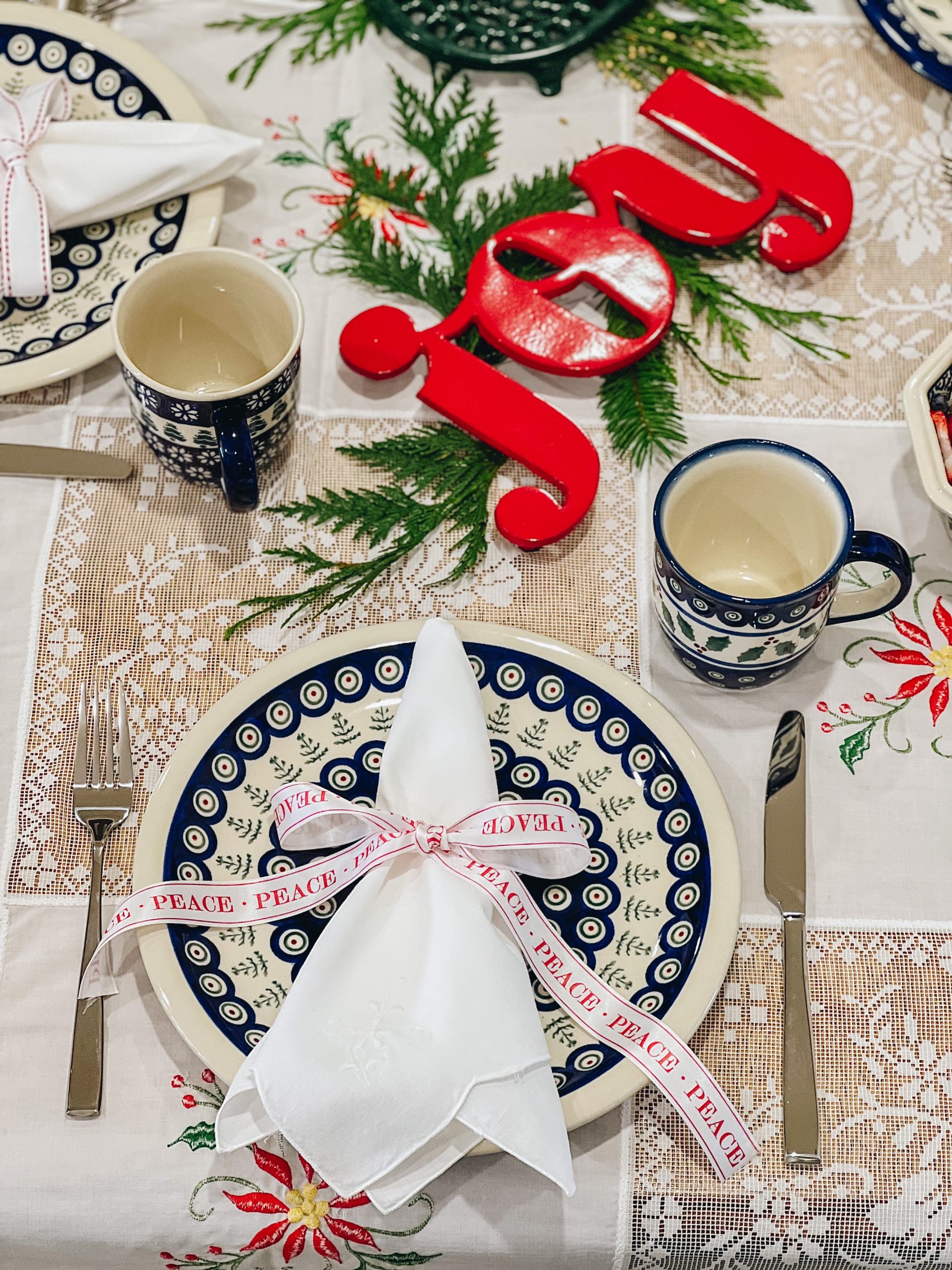 I hope this inspires you as you celebrate Christmas and make your own traditions. No matter how you set your table, what's important is the loved ones around it. May your Christmas always be merry and bright!